TWS 632T - Wilsons Demonstrator
Originally black with orange pinstriping and known as the 'Piranha' Quasar. The Quasar used Piranha electronic ignition and the company allowed Quasars to be exhibited on their stand at Earls Court on several occasions. It was exhibited on the stand in August 1978.
It was used extensively by Malcolm Newell before being forcibly re-possessed by Wilsons. It was registered on 6th September 1978, previously having been ridden on Malcolm's trade plates (334 MMR).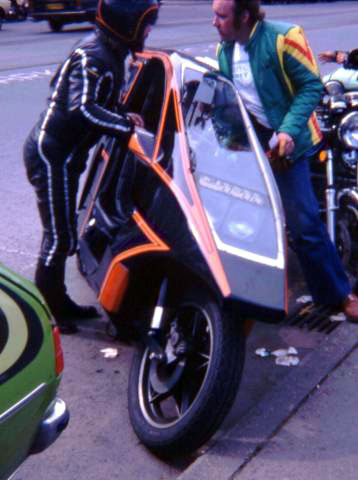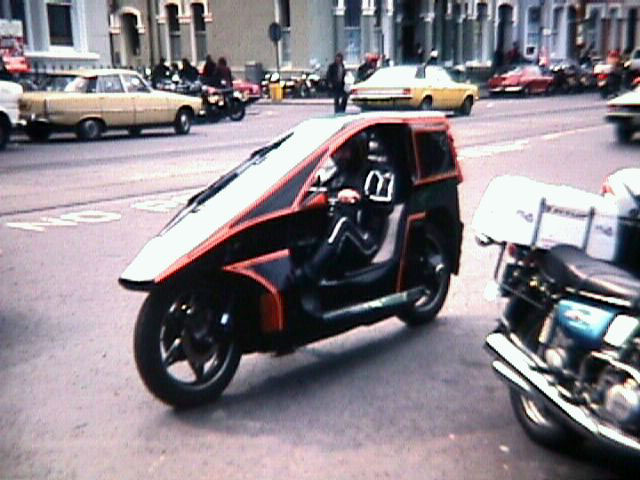 Malcolm at Douglas IoM in '79. Photos Courtesy of Monty Billington
Subsequently re-built by John Malfoy in Dec.'82/Jan.'83 and re-painted Beige & Brown.
Currently owned by Alan Wilson . The Quasar is no longer fitted with it's VIN plate, which makes it harder to pin down it's history.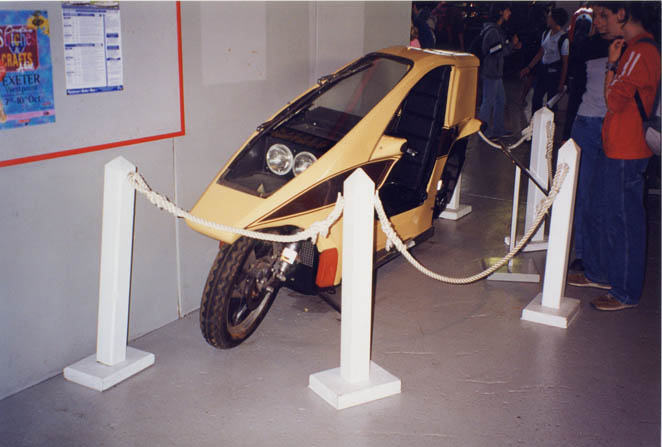 Quasar was on display at Bristol Industrial Museum until 2009 when the musuem moved and it was returned to its owner.
In the press :-
Magazines
Road test in Motorcycle Weekly 17th March 1979.

MOTO Journal 26th July 1979. (French magazine). Front cover plus a six page article with many colour photos taken on the Isle of Man.

Daily Mail Motorcycle Show Review for Earls Court Show of August 1979, also shown in the official souvenir catalogue for the show.

Superbike October 1979. Mike Scott Rides a Quasar from Lands end to John O'Groats. Reprinted with different photos in Superbike March '86.

Moto Revue 6th September 1979. (French Magazine) 3 page article includes photos inside Wilsons factory.

Daily Mail Motorcycle Show Review for Earls Court Show of August 1980.
Books
'The World's Fastest Motorcycles', by Mike Scott and John Cutts, published by Quintet, c1986. ISBN 1 85076 067 5. 'Bikes of the Future' chapter looks at Elf, Foale, Bimota, Hossack etc. It has one paragraph one the Quasar and one colour photo of Mike Scott sitting in it.

'The History of British Bikes', by Roland Brown, published 2001. ISBN 0-75256-696-2. One full page, 2 colour photos, one with Malcoln Newell in the foreground and one of Mike Scott.
Last updated 24th Feb. '05