TVV 400W
Originally built in August 1980 and exhibited at the Earls Court Motor Show on the Piranha stand.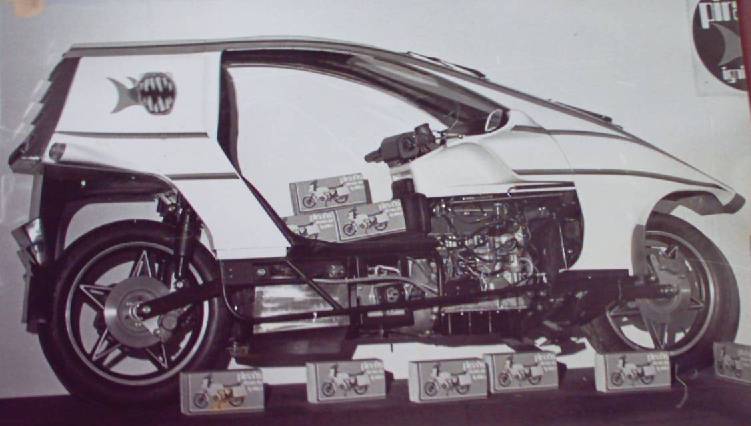 It was registered on 9th September 1980, purchased by Frank Ayers in the same year, and exported to South Africa in December 1983.
Subsequently sold twice before coming into the hands of Melvin Dickinson in Johannesburg
.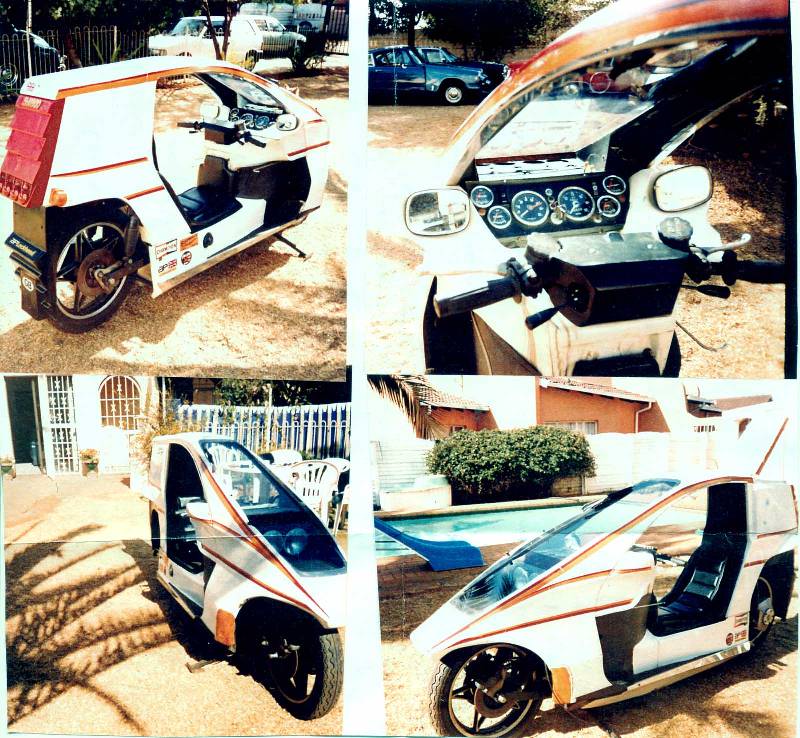 Photos Courtesy of Melvin Dickenson
By Feb. 2000 it had covered a total of 4,517 miles and was in running order, although Melvin never rode it.
2004
The Quasar returned to the UK during 2004 and is in the hands of a new owner.
Some renovation work is required before it returns to the road once more.
Last updated 24th Feb. 2005