RWS 883S (Originally Silver)
Current Owner : Roger W. of Thetford
Status : Intact but currently, (March 2005), a non-runner.
History
Original Owner : Mr Woods. Registered 24th July 1978
The greatest claim to fame of this Quasar is that it was ridden to Buckingham Palace by Phil Read when he collected his OBE.
Phil was apparently quite impressed by the performance of the Quasar on the road.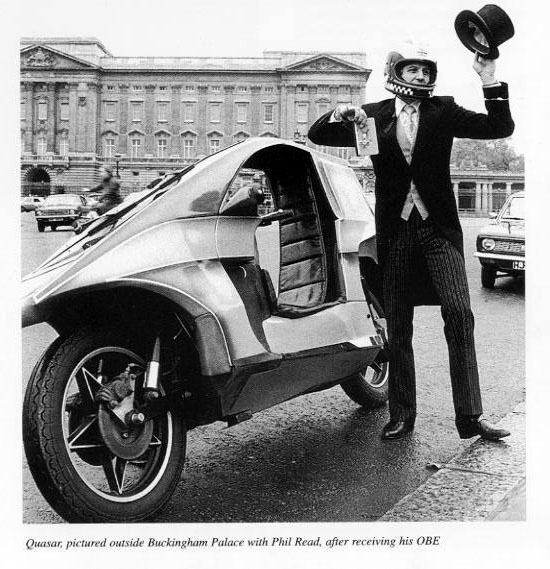 Jim Knox - Covered high mileages and had a couple of spectacular accidents, including one in which the rear diff locked up at speed which resulted in Jim dislocating his shoulder.
Clive Sherwood - Had the bike re-built by John Malfoy after Jims accident and re-painted in Cream & Blue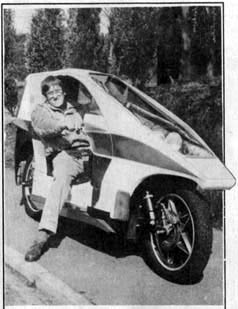 Tony Oliver - Purchased the Quasar from Clive Sherwood on 22/4/85.
Tony featured in 'The Classic Bike Guide', June '91 edition, with the Quasar, shortly before selling it.
Last updated 24th Feb 2005