No. 002 - RWS 881S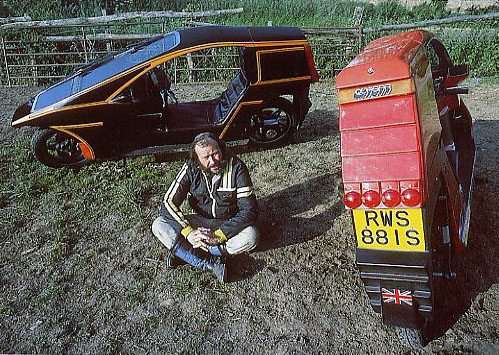 Malcolm Newell with RWS 881S - Note the lack of rear indicator pods
(added later as they act as a sacrificial impact part and help stabilise if slides on its side).
Date of Registration 10/03/1978
Purchased new from Wilsons by Frank Leighton.
Frank, who was known as 'The Travelling Gourmet' had, for a while, run the Ace Cafe on the A40 (not the original Ace Cafe).
This was the only Quasar present at Malcolm's Funeral. Ironically, it broke down with an electronic ignition fault a little way short of Heddington and had to be trailered the last few miles.
The engine's been replaced by one built and tuned by formula 750 race club tuner Richard Owen, and it was fitted with a twin-choke Dellorto carb and four-branch exhaust. Now has standard SU carb and Lucas electronic distributor module.
After a period of 'resting' in Franks garage, it was sold to Nick Roche of Eastbourne in June 2000 and he sorted the bike out and got it back on the road. Nick's modifications to the bike included 'raising the roof' in order to get more headroom.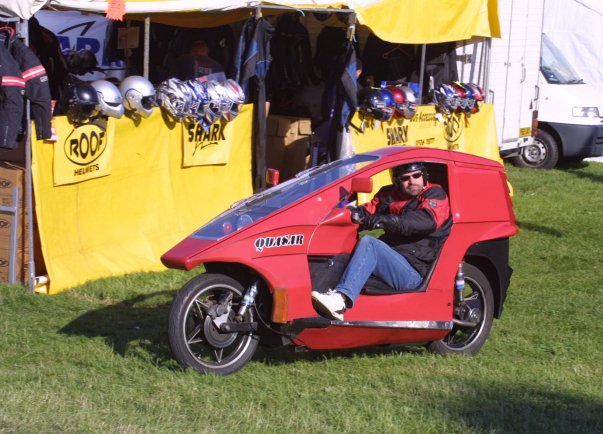 Nick Roche at Beaulieu. (Photo Courtesy of Paul Blezard).
Nick died suddenly of a heart attack in December 2003 and his funeral was a memorable affair, with Nick being carried down to Eastbourne by side-car for one last ride, accompanied by Paul Blezard and myself riding matching red Quasars behind the hearse. A fitting send-off.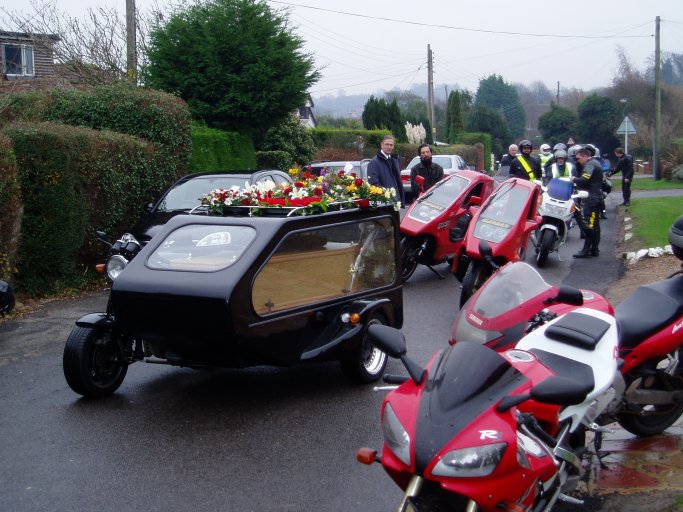 (Photo Courtesy of Paul Blezard).
Owned by Mark after Nick's death then sold to Andy T. Andy had the seat recovered and had Mark replace worn parts. Andy sold it to John Cooper in March 2010 who overhauled it, adding new electric fan, electronic distributor module, striped the body back to the gel coat and re-painted, new tyres, stripped the wheels and painted gold, new Hagon shocks, new brake lines, new AP Lockheed front calipers, new dash lights and partial re-wire. Shown here at the 10th anniversary of the Calne show in July 2010. Sold to Gavin Newell July 2011 in exchange for his VF750 Mk2 Quasar.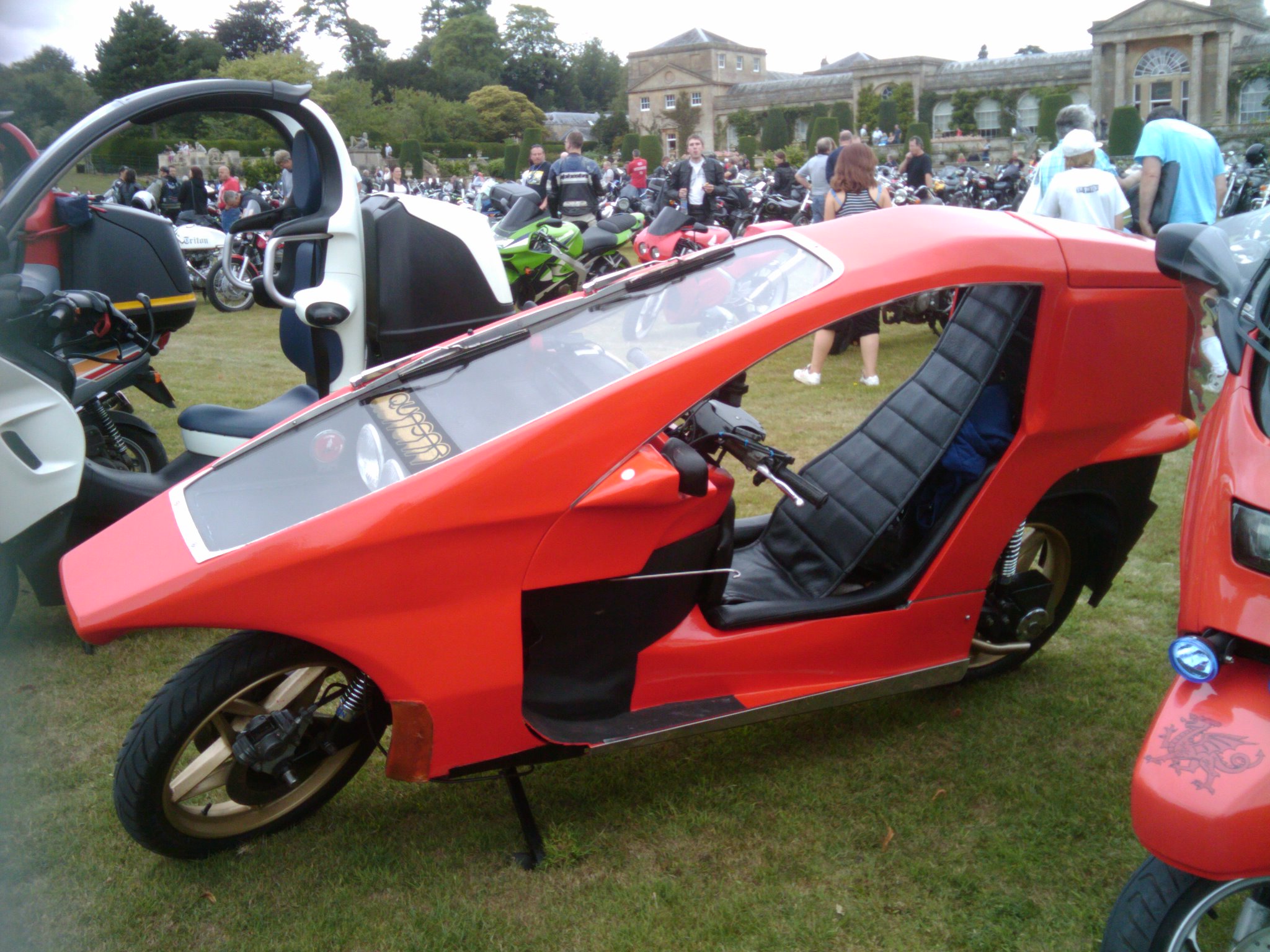 (Photo Courtesy of John Cooper).
In Print :-
Magazines
Road tested in 'Classic and Motorcycle Mechanics' No 185, March 2003, by Roland Brown. Five page article with a selection of photos.
Books
'The History of British Bikes', by Roland Brown, published 2001. ISBN 0-75256-696-2. One full page, 2 colour photos, one with Malcolm Newell in the foreground and one of Mike Scott.