NCF 951X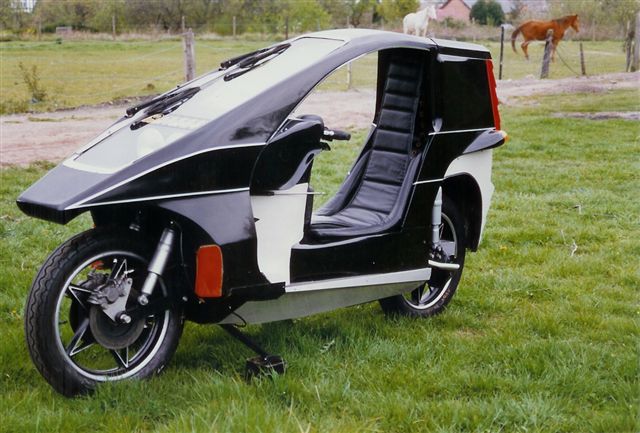 Photo Courtesy of Richard Daly
This was one of the final batch of three Quasars sold by Romarsh after the receivers were called in in 1982.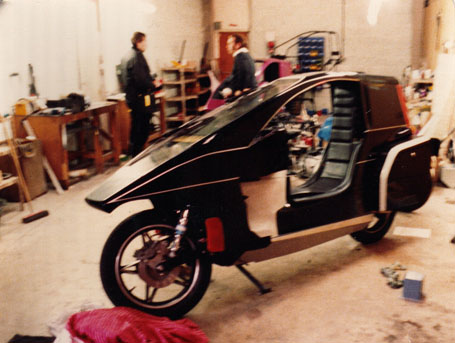 As seen at the Romarsh Factory in October '82. In the background is John Malfoy beside RMW 410Y.
Photo courtesy of Jon French
It was bought by Clive Sherwood and subsequently sold at auction in 1989.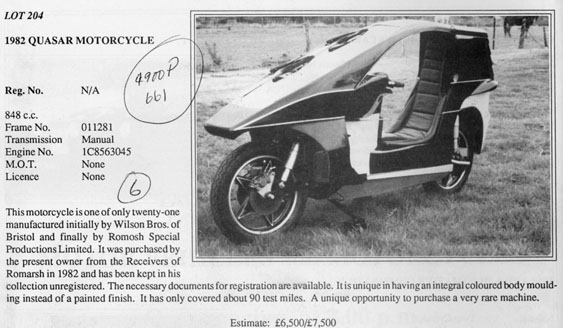 The current owner, Richard D. of Reading, has registered it and used it on the road, but it's only ridden occasionally.
Last updated 20th August '05