GAM 901W
Registered 25th March 1980 and purchased from Romarsh by Simon the same month, this Quasar was used regularly for traveling between his home in Yorkshire and his business in Eastbourne.
It has been unused since the mid-eighties and deteriorated severely under less than ideal storage conditions.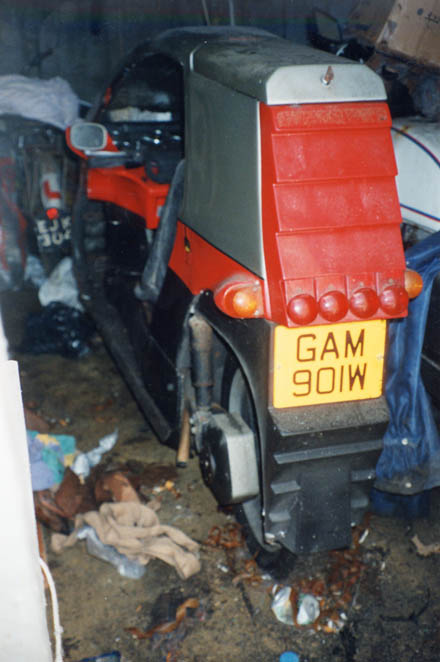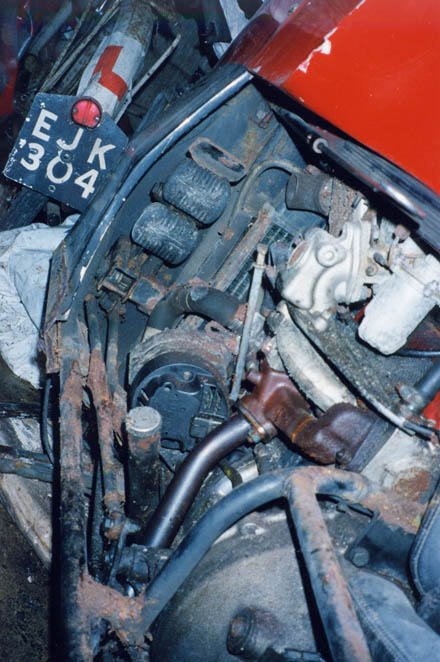 A complete re-build of GAM 901W is underway at present. It has been completely dismantled and all the steelwork has been powder-coated, the expensive and time-consuming process of re-assembly is under way.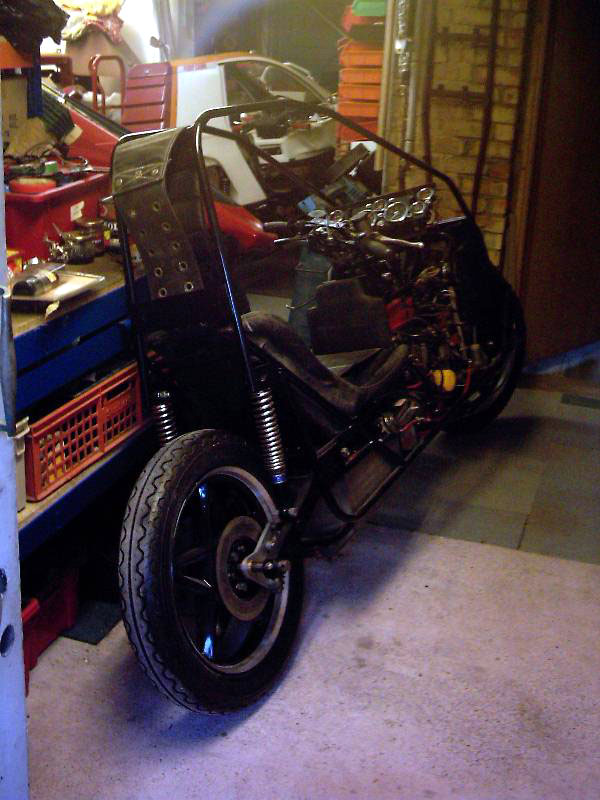 Whilst it's being re-built largely to factory specification, the machine will feature a Formula 750 camshaft, a 'Rebels Racing' exhaust manifold, and 'Sprint' ratio final drive which will should, together, give a useful boost to it's performance.
The Quasar is fitted with a thermostatically-controlled electric radiator cooling fan, replacing the original fixed-blade design.
August 2005
GAM 901W hit the road for the first time in nearly 20 years on August 5th and passed it's MOT. It should be in a fit state to ride in the Quasar Rally in September. Congratulations Simon !
Last updated 9th August.'05