VF750-Engined Mk II Quasar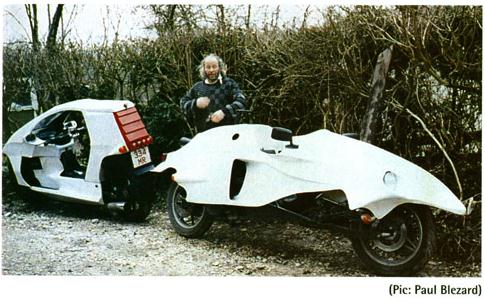 Possibly the ideal Quasar variant. The early Honda VF750S shaft-drive power unit produces around 85 bhp and is significantly lighter and more compact than the Reliant engine/gearbox combination, allowing significantly improved performance, more leg-room and a much bigger fuel tank. Pictured above next to the GPZ1100 slug
The VF was present at the Top-Gear filming in 1986, (see photos below), but was subsequently semi-derelict for many years. It was rebuilt for Gavin Newell by John Bruce and was up and running in 2002 with a little help from Royce Creasey.
After sitting in a garage for 8 years it was sold to John Cooper July 2011 and is currently being overhauled ready for its MOT.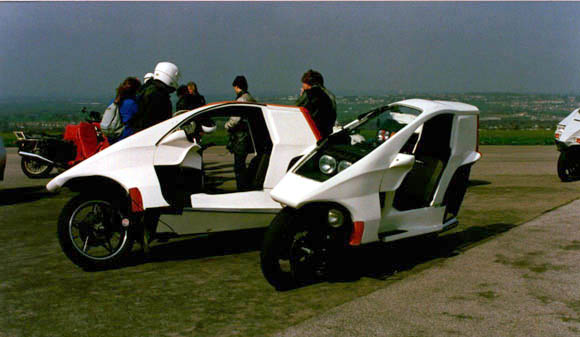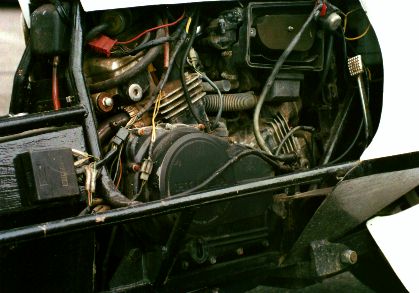 VF750 Quasar at Wroughton Airfield for 'Top Gear Filming' in 1986.
Photos Keith Eastwell
VF750 Quasar being overhauled August 2011