Single-Seater Sports Quasar
As shown at the 1977 Earls Court Motor Cycle Show
(Picture from Motorcycle Sport October '77)
(This Photo courtesy of The Newell family)
Undoubtedly one of Malcolm's 'sexiest' designs was the single seater 'Sports Quasar' which was to be powered by a Hesketh V-Twin engine.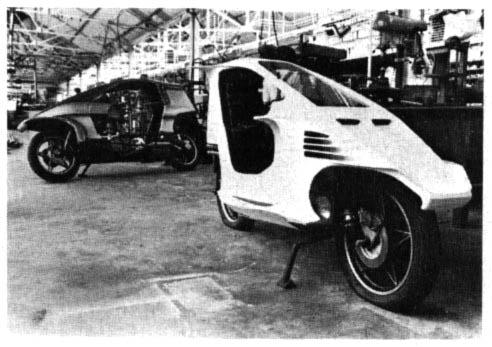 Here we see the Sports Quasar at Wilson's factory in Bristol.
Unfortunately, it never got made, and the prototype, after several years under a tarpaulin in Malcolm's garden, is undoubtedly beyond salvaging.
Last updated 9th October 2004