GPZ1100 HCS Rear-engined 'Slug'
Built in 1987 for Glynn Sparkes.
The rear-engined layout inevitably resulted in an even longer wheel-base than the Quasar at 88" which, combined with HCS meant that a substantial turning circle was inevitable. In spite of this the 'Slug' has proved to be quite a practical road-going vehicle.
(Click on the image for a larger version).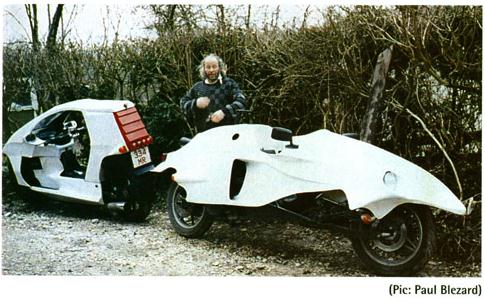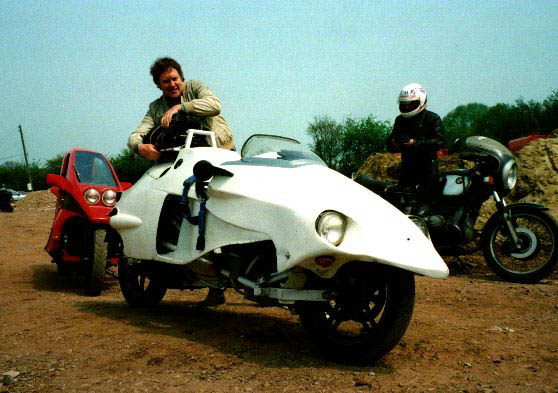 Current owner Tudor Thomas with the 'Slug' in 2000 on the Malcolm Newell Memorial Run
Further information about this machine is available on the BFF club web site at http://www.voidstar.com/bff/slug.html
Last updated 31st Oct. 2004