The Masaryk Circuit, Brno, Czech Republic
Click on the photo for a larger printable version, (631k).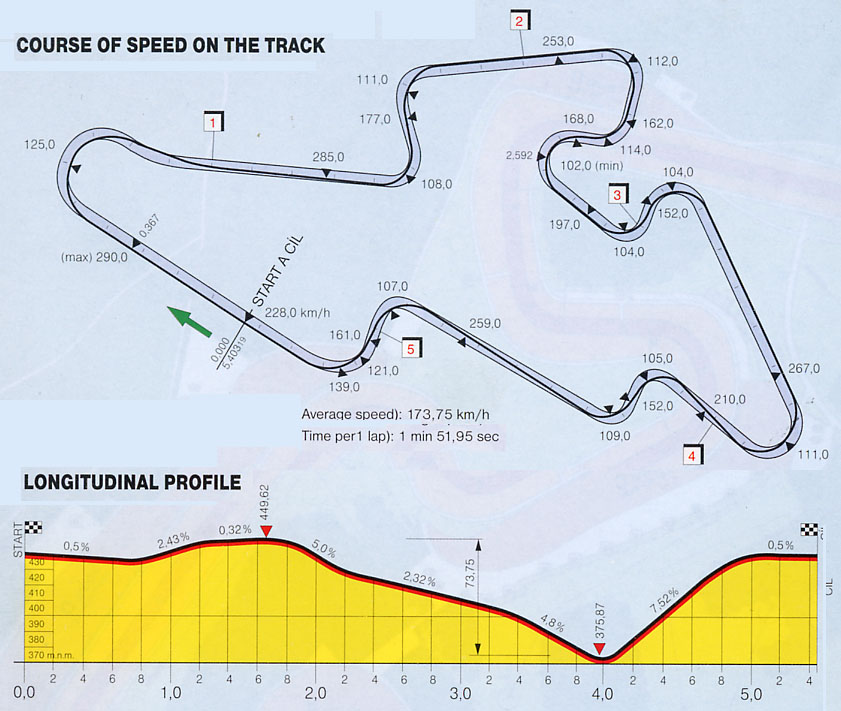 Note that in the 'Longitudinal Profile' above, the track climbs over 70 metres to the start/finish line, in English measures, thats a 20 storey building !!!
No wonder the Quasar struggles up that hill.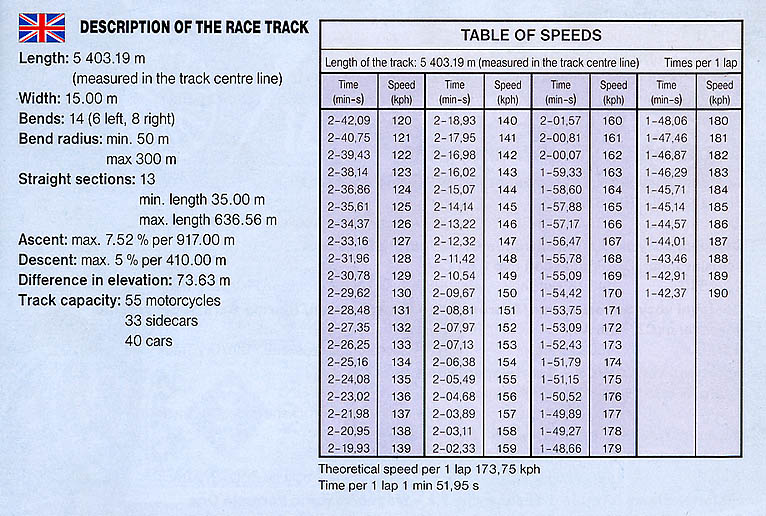 Last Updated 7th July 2001